The 2019 Hyundai Veloster is One Marvel-ous Machine
The 2019 Hyundai Veloster is One Marvel-ous Machine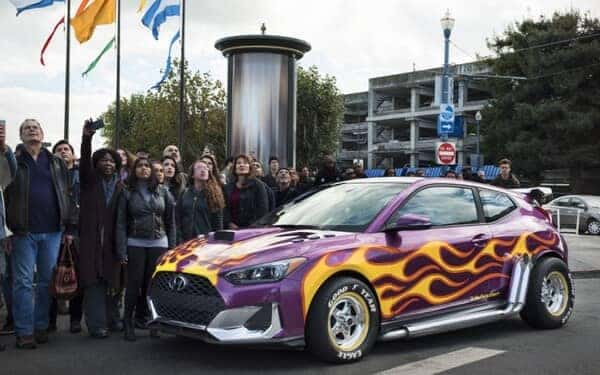 DETROIT, Michigan, January 17, 2018 – "The 2019 Hyundai Veloster will find itself at home in the Super Hero world when it is used on screen in a hot pursuit," according to a statement released by the automaker.
Yes, we are being for real. Hyundai has renewed its deal with Marvel Studios and the all-new Veloster will be playing a significant role in the upcoming film, Ant Man and the Wasp, coming to theatres July 6, 2018. The heroic scene that showcases the Veloster will prove that it's the ultimate escape vehicle… regardless of its size.
"Similar to Marvel's passionate fans, the Hyundai Veloster attracts customers who are always looking for that next extraordinary moment and yearn for new discoveries and opportunities," said Dean Evans, CMO, Hyundai Motor America. "With both the Veloster and Ant-Man thriving on individuality, we feel this partnership is a great fit and we're excited to be accompanying Marvel on their next adventure."
The Veloster isn't the only Hyundai vehicle making a Hollywood debut. The automaker revealed other models, whose names haven't been released yet, will also be featured in the next installment of Marvel's Ant Man saga.
Hyundai joins other car brands who have partnered with Marvel Studios, including Acura, which is of course the official vehicle of S.H.I.E.L.D. Also, Lexus has recently jumped on the Marvel-ous hero bandwagon and will be starring in Black Panther, which will be released in theaters on February 16, 2018.
Before its film debut, Hyundai will start production of the new Veloster at home in Korea in March, and is scheduled to arrive in the US during the second quarter of the year.
We are eagerly awaiting the reveal of the 2019 Hyundai Veloster, on the big screen, as well as on our showroom floor!
Hyundai Donates Fuel-Efficient Ioniq's to the National Park Service
FOUNTAIN VALLEY, Calif., December 5, 2017 – In order to support America's national parks, Hyundai donated six all-new 2018 Hyundai Ioniq Hybrids to the National Park Service for staff to use in three national parks – Blue Ridge Parkway in Virginia and North Carolina, Santa Monica Mountains National Recreation Area in California, and National Capitals Parks (East) in Washington, D.C – each park received two vehicles. The Ioniq's were delivered the first week in December to be used immediately.
"The National Park Service is grateful to Hyundai for this donation, which reflects the long-standing tradition of private sector support for national parks and the National Park Service," said Reginald Chapple, Division Chief, Partnerships & Philanthropy, National Park Service.
"In these very large parks with widespread facilities and visitor services areas, these vehicles will improve the ability of park staff to care for these iconic places," said Chapple. "The donation also supports our effort to convert our fleet to fuel-efficient vehicles to increase sustainability and reduce costs."
The Hyundai Ioniq Hybrid is not only the most fuel-efficient car on the American market – with an EPA-estimated 58 combined miles per gallon – but it is also the first eco-focused vehicle in the world to offer three distinct electrified powertrains on a single, dedicated vehicle platform – the Ioniq Hybrid, Plug-in Hybrid and Electric models.
The automaker says that the generous gift was made because of their continued "commitment to global sustainability."
"Hyundai's brand promise of 'better' aligns perfectly with what the national parks do to preserve and maintain the country's most historic and treasured places," said Dean Evans, CMO, Hyundai Motor America. "Our Ioniq Hybrid will deliver fuel-efficient and versatile transportation for the important work that the National Park Service does on a daily basis."
Plaza Auto Mall Donates School Supplies to Local Elementary School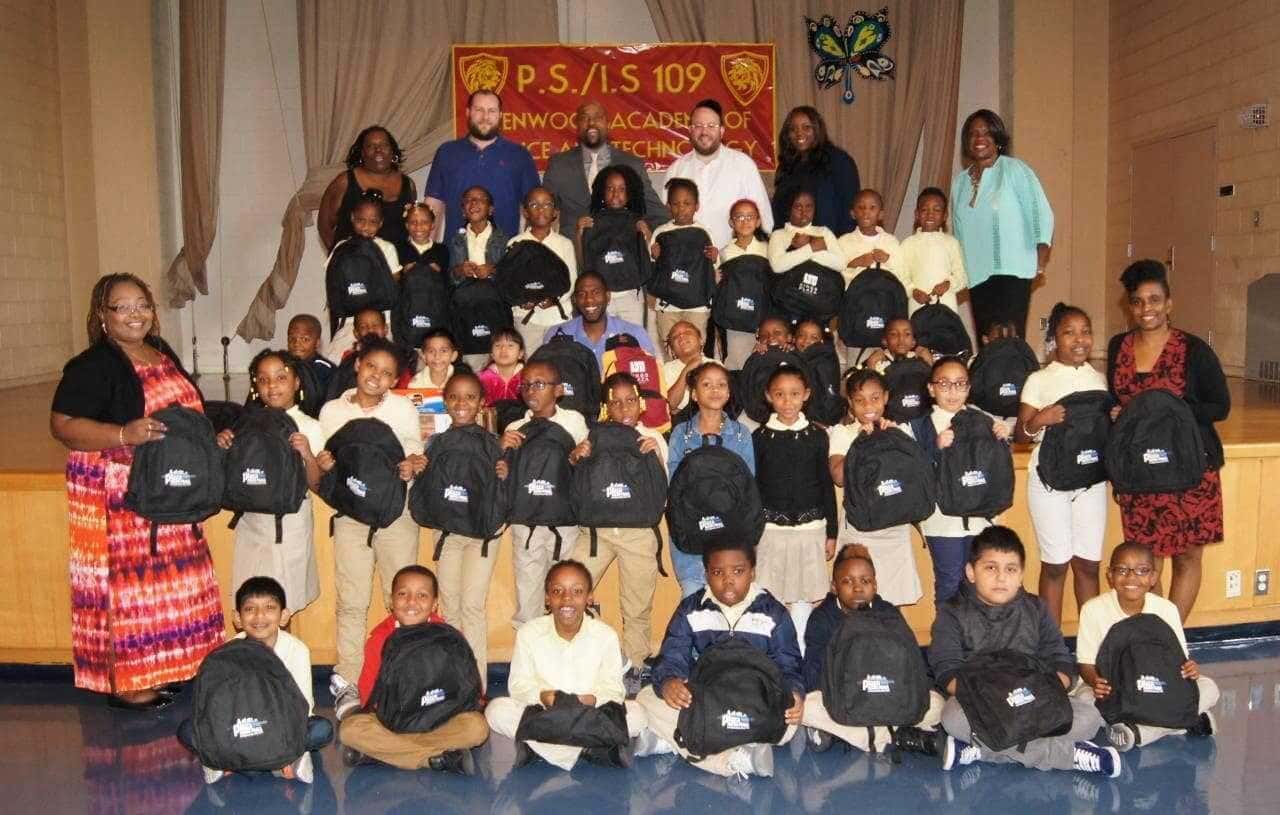 BROOKLYN, New York, September 15, 2017 – Plaza Auto Mall was proud to sponsor a book bag and school supply giveaway at a local elementary school. This year's giveaway was held at PS 109 Glenwood Academy of Science and Technology on Friday, September 15th. With this donation, 100 underprivileged students from East Flatbush received necessary resources for academic success this school year. Each student received a book bag filled with school supplies.
New York City Council Member Jumaane Williams was in attendance at the giveaway. Preceding the giveaway was an assembly where Council Member Williams spoke to the students.
Plaza Auto Mall maintains a very active role in the community and is dedicated to using its resources to positively impact those in Brooklyn and the surrounding areas.
About Plaza Auto Mall
Plaza Auto Mall is New York's automotive destination. If you are looking for a new car, truck, or SUV in Brooklyn, New York, Plaza Auto Mall is your one stop shop. We have all of the latest vehicles from multiple brands, including Hyundai, Honda, Acura, Toyota, Kia, and more at our dealership! We have a robust online car searching tool that makes it easy to find your next vehicle. You can also apply for car financing, schedule appointments for automotive servicing, and more. Give us a call today or schedule your appointment with an agent and get into a great new vehicle as soon as possible! For more information on Plaza Auto Mall, visit www.PlazaAutoMall.com